Before Swiping Left, Why Not Try Getting a Botox in Woodlands for Some Self-Lovin'?
The month of love is here, and you find yourself without a date. Valentine's maybe around the corner, but there's no need to panic.
Being single and ready to mingle is something to look forward to. Valentine's Day doesn't exclusively revolve around love toward others.
So in honor of that, why not give yourself a little treat to a Botox in Woodlands? Read on and discover why getting it can be better than getting a date during the most romantic time of the year.
You deserve to show yourself love and appreciation with whatever simple or extravagant self-care activities that will bring you joy and satisfaction.
What is Botox?
It is a type of drug made from a toxin that is produced by the bacterium Clostridium botulinum. It works through injection to weaken or paralyze certain muscles or block nerves. It is one of the most popular cosmetic procedures in the US alone.
Interestingly, the treatment isn't just popular among women anymore—the American Society of Plastic Surgeons revealed that over 265,000 botulinum toxin treatments were administered to men in 2020.
It only proves that it continues to establish itself as one of the most effective aesthetic treatments globally.
Reasons why Getting Botox is Better Than Getting A Love Life
You might think how ridiculous it is to compare a person to a cosmetic procedure. But if you feel like no one treats you right or if someone breaks your heart, then it is wise to choose something like this over that.
Here are seven practical reasons why getting it in Woodlands is better than a boyfriend:
It is trustworthy.

Much like love, getting a cosmetic procedure done can be a gamble. You either win, or you lose. However, the good thing about is that you can trust the process. Many experts and patients have testified that it is a safe and effective treatment.

There is a possibility of side effects, but they are at a considerably lower rate than those with more invasive procedures such as facelifts.

It makes you happy.

According to recent developments, people may turn to it as a therapy for depression.

A study revealed that individuals that received Botox injections experienced much less depression compared to those who went through different treatments for the same conditions.

It is a significant breakthrough because it shows how a cosmetic procedure such as this can also function as a way to make you happy.
It can be low-key.

Some people are conscious about letting people know they had something done to look more attractive or younger, especially when things did not go so well.

No person would want to go out sporting a botched face job. Fortunately, even when done right, It won't be giving your secret away. It will help you achieve that natural-looking youthfulness without being obvious.

Learn more here: How to Care For Your Face After a Facial Rejuvenation Treatment

It allows you to cheat.

Cheating is never right, except when it comes to aging. When you get rid of the wrinkles and fine lines with a Botox treatment in Woodlands, you will look younger than you seem.

That will make people more mystified about your age. Here, cheating makes you a winner instead of the opposite.

It makes you feel secure.

Many people have a lot of insecurities, especially regarding their appearance. Unfortunately, this can also affect your romantic relationships because having low self-esteem makes one appear less attractive to another.

Thanks to it, there is a chance to resolve these insecurities by getting rid of imperfections and boosting one's confidence. You will feel more secure in your skin.

It's less expensive and low-maintenance.

It is no surprise that being in a relationship can cost you more than getting self-care treatments. Dates are fun and all that, but they can be expensive at times. Not to mention having to spoil your partner other than yourself.

The great thing about beauty treatments is that although they may not be affordable, the results are worth it, and it's less stressful because you only have to please yourself.

It won't abandon you for someone younger.

Face it: Some people choose to be with those who are not any less than five years younger than them. Why? Because youth is often associated with beauty. But unlike them, It will not replace you with a hot younger model.

In fact, it will become your very best friend as it helps you maintain that youthful beauty even as you age. It accepts you for who you are but pushes you to enhance yourself.
Get that Botox in Woodlands today!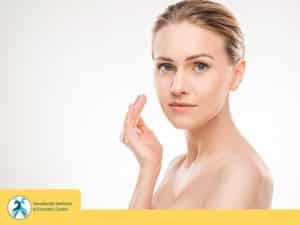 A slight disclaimer: there is nothing terrible about having a boyfriend or a partner. Being in love or getting to know another person intimately is one of life's most incredible things.
However, one must remember that the season of love ain't just about that.
You might not have a significant other by your side, but you have the one person who will never abandon you: yourself. And the best thing you can do for yourself is to conduct proper self-care.
That way, you'll be able to focus on yourself first and be more prepared once you are ready to love again.
If you want to look younger and more beautiful by getting rid of signs of aging, try getting a Botox in Woodlands Wellness & Cosmetic Center. You will need a trusted and reliable aesthetics clinic such as Woodlands Wellness to deliver the job efficiently.
To book an appointment or consultation, you may reach them through their hotline (281) 362-0014 or visit their clinic at 2829 Technology Forest Blvd Suite 140, The Woodlands, TX 77381.
For further proof of what they can do, see what their patients are saying: Click here.