Laser Treatments | Woodlands TX
Laser treatments are a great, non-invasive option to improve the texture and appearance of your skin.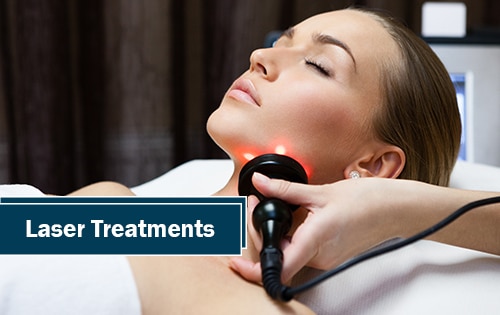 At Woodlands TX, our team of experienced aesthetic professionals offers a variety of laser treatments using Cutera® laser equipment and Clear + Brilliant®.
Our wide array of laser treatments help address different skin concerns, such as acne scars, discolorations, and signs of aging. Our treatments are safe and effective in giving you rejuvenated and glowing skin.
Laser treatments target old and damaged skin cells, and by speeding up the body's natural healing process. This will stimulate the growth of new skin cells revealing clearer, healthier, and younger-looking skin.
Laser treatments help in achieving luminous, clearer, and younger-looking skin
Benefits of Laser Treatments
Different laser treatments target different skin concerns giving you healthier and younger-looking skin. At Woodlands TX, we offer laser treatments to rejuvenate the skin by addressing signs of aging and sun damage. Our treatments are safe and effective to give you that luminous and young-looking skin you have always wanted.
Reduced fine lines and wrinkles – Laser treatments help reduce fine lines and wrinkles by inducing the growth of new skin cells, giving you smoother skin overtime.
Improved elasticity – Our laser treatments help stimulate collagen formation, providing you a more supple and firmer skin. It also helps minimize the appearance of pores.
Corrects dark spots and redness – Laser technology also targets age spots, redness, and visible veins on the face. This will give you a younger-looking appearance.
Long-lasting results – You may notice improved skin tone and texture after the first session. Multiple sessions may be necessary to achieve your desired results. Overtime, your skin will be clearer, more radiant, and younger-looking as the results from the laser continue to manifest in your skin.
Laser Treatment Options For The Skin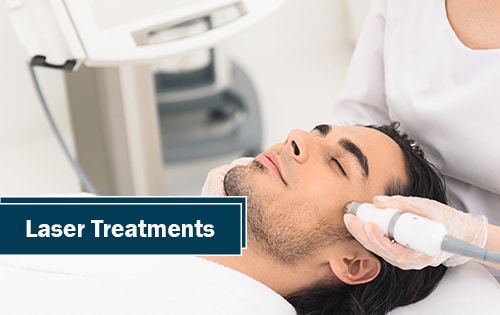 There are various laser treatments available at Woodlands Wellness & Cosmetic Center to address different skin concerns.
These laser treatments use Cutera ® devices that emit different wavelengths of light energy to rejuvenate, improve skin appearance, and restore the health of your skin.
You can choose the most suitable laser treatment for you from a wide array of procedures.
Clear + Brilliant – Clear + Brilliant is a gentle laser resurfacing treatment to rejuvenate the skin by addressing signs of aging and sun damage.
Laser Genesis Facial – At Woodlands, we provide Laser Genesis, which is a non-invasive procedure that makes use of a laser to stimulate new cell growth and collagen production. This treatment is effective for the reduction of fine lines and wrinkles, fading of scars and uneven pigmentation, and for improving the look of rosacea.
LimeLight – LimeLight facial provides skin rejuvenation. Aside from improving the skin tone, it also corrects surface imperfections associated with aging and sun exposure, giving a younger-looking skin.
Pearl Fractional Laser – Another laser treatment available at Woodlands is Pearl Fractional laser, which is used to treat moderate to severe sun damage and aging skin. This helps renew your skin's surface by minimizing wrinkles and correcting uneven texture and discoloration.
Cutera Vein Treatment – Cutera laser targets unsightly facial and leg veins by delivering pulses of light energy to the veins. This will cause the blood within the vein to coagulate, eventually destroying the blood vessel that is reabsorbed by the body. Say goodbye to tiny spider veins due to sun exposure of the face and different parts of the body.
How Laser Treatment Works
Laser treatments enhance the overall texture of your skin, thereby rejuvenating the skin giving it a youthful glow. Woodlands Wellness & Cosmetic Center provides different non-invasive laser treatments to target your skin concerns, such as dark spots, uneven skin tone and texture, fine lines and wrinkles, and enlarged pores.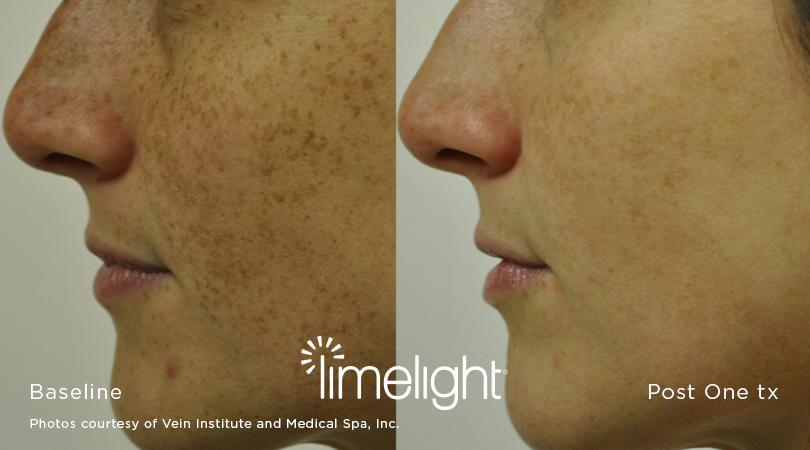 During the procedure, a Cutera® or Clear + Brilliant® device will be used to direct the laser over your skin. They can treat your face, neck, décolletage, and your hands to minimize signs of aging.
Lasers emitted from these devices penetrate deep into the skin to damage it, stimulating the growth of new skin cells. Damaged skin is replaced with healthy-looking tissue, yielding younger-looking skin. The heat from the laser also helps stimulate collagen production giving you firmer and more supple skin. Collagen is a protein responsible for the skin's elasticity and strength.
Skin Conditions Improved By Laser Treatments
Acne
Age spots
Scarring
Wrinkles and fine lines
Collagen loss
Redness
Visible veins
Skin Conditions Improved By Laser Treatments
Before any procedure, an assessment of your family and medical history will be done to determine if laser treatments are suitable for you. We will also discuss your goals and preferences, so we can present you with realistic expectations after laser treatments. We will suggest the best laser treatment to address your specific skin concerns. Results from the procedure may vary per person, as per any medical treatment or procedure.
Laser treatments usually take 30 to 60 minutes, depending on the specific procedure you're getting. During the treatment, a topical numbing gel may be applied to keep your skin cool and comfortable. You might notice a warming sensation or a mild snapping during your treatment. Most patients tolerate laser treatments well.
Laser treatments are non-invasive and require minimal to zero downtime. After the procedure, it is best to avoid sun exposure and strenuous activities. Sun exposure might interfere with the efficacy of the laser treatment. It is best to adhere to post-treatment care recommended by your aesthetician to maximize the effectiveness of the laser treatment.
Right after the treatment, you may experience redness and swelling on the treated area, but it will resolve on its own after a few hours. Multiple sessions may also be necessary to achieve your desired results.
Our goal is to help you be more confident about yourself by improving your skin's appearance! Say goodbye to fine lines, wrinkles, and dull and uneven skin tone. At Woodlands Wellness & Cosmetic Center, we provide laser treatments that will address your skin concerns and counteract signs of aging.
Contact us today at 281-362-0014 for a complimentary consultation and take that first step to a more confident and attractive version of yourself.
Common Questions About Laser Treatments

What are laser treatments good for?
Laser resurfacing treatments aim to reduce facial wrinkles, blemishes, and acne scars. Laser beams penetrate the skin to stimulate the growth of new skin cells, giving you clearer and more radiant skin.

Is laser treatment painful?
In most cases, laser treatment causes minimal but tolerable pain. To provide additional comfort, a topical anesthetic is applied to the area to be treated.

How long does laser treatments last?
Patients can expect results of laser skin resurfacing to last 3 to 5 years after having the procedure done, especially with proper aftercare and maintenance of the skin.

Do lasers help with wrinkles?
Yes, laser skin treatment help in reducing fine lines and wrinkles, giving your skin a smoother appearance.
Hear what people are saying about us. Read the amazing reviews and testimonials from real-life patients we help every day. Woodlands Wellness and Cosmetic Center amazing anti-aging treatments are nothing short of life-changing.
I've been seen Dr Sakina Davis for about 15 years now, she is very professional and spends enough time with you to treat the 'whole you', everything is connected and balancing hormones helps to treat and prevent many conditions. Her experience with bio-identical hormones proved invaluable for that particular stage of my life when I needed it the most. She is always up to date with new treatments coming up and this cutting edge medicine she practices has helped, also, with my back pain issues, allowing me to avoid a fusion surgery and still be able to function. Her staff is super efficient, nice to deal with and first class. AAA+
I've been seeing Dr. George for 10 years and absolutely love him and the staff. He always has your best interest at heart and does everything possible to achieve your goals and produce positive results. Wouldn't go anyplace else for my cosmetic needs!

This has been one of the most rewarding experiences I have ever had in a medical setting. The doctors and staff are the most professional, personable, and talented providers I have met. The results are phenomenal and went way beyond my expectations. I can honestly say that the value of the services have been fantastic and I would do it all over again...but I do not need to because it was done right the first time. :). I highly recommend Woodlands Wellness & Cosmetic Center!