Lip Enhancement | Shenandoah, TX
Lip Enhancement with Restylane Kysse available for patients in Shenandoah
We offer patients at Shenandoah, TX, the perfect lip enhancement procedure to provide you with plump and natural-looking lips. We have the latest treatments that are proven to be safe and effective in providing patients at Shenandoah with those irresistibly voluminous and sculpted lips.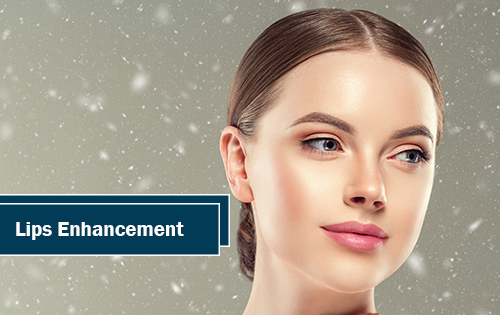 The concept of beauty is always evolving. We want to look younger, more attractive, and more confident about ourselves.
One sure thing is that the lips have a significant role in one's aesthetics. Plump and full lips are the trend nowadays, thanks to many celebrities sporting pouty puckers.
We want to be on-trend, and we want those beautiful, luscious, and voluminous lips to have a youthful appearance!
Say goodbye to thin lips due to volume loss because of aging. We want to have naturally-looking fuller lips.
Benefits Of Lip Enhancement Procedures At Shenandoah, TX
Advancements in medical technology have brought minimally invasive facial procedures to Shenandoah, TX.
Our center makes use of FDA-approved dermal fillers to give you naturally looking plump lips. These procedures are safe and effective, with no downtime, and will provide you with the sexier and plump lips you have always desired.
Enhances the appearance –

Our lip treatments will provide your lips with a better shape and contour. Your lips will be more defined and firmer giving you that "my-lips-but-better" look.

Restores a youthful appearance –

As we grow older, our lips naturally become thinner and longer. Lip fillers will help replace the lost volume in the lips due to aging. This will provide fullness and a plump appearance to the lips, making you look younger and more confident.

Fills lines and wrinkles –

Hyaluronic acid in these lip treatments will also fill the lines and wrinkles around the lips, therefore reducing fine lines and wrinkles. This will provide a smoother appearance, creating a more balanced and defined mouth area.
How Do Lip Enhancement Procedures Work?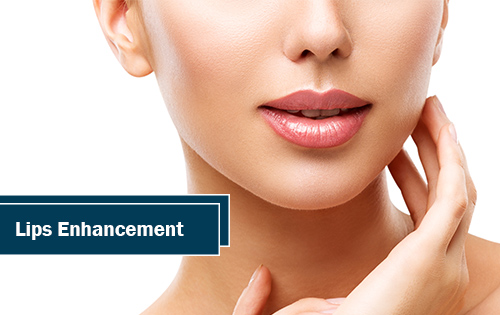 The procedure is quite simple: a doctor injects the lip fillers into the lips and around the lips to add volume and fullness.
Lip fillers usually last 10 to 12 months, depending on a variety of factors. At our center, you can choose from various safe and effective lip treatments that will be most suitable for you.
For all patients in Shenandoah, we use fillers that make use of hyaluronic acid, which is a substance found naturally in the body.
Hyaluronic acid is a humectant, and it provides volume and fullness to the skin. Basically, hyaluronic acid is able to bind with water, which helps in hydration, moisture retention, and elasticity of the skin.
Applying dermal filler into different areas of the facial tissue creates a more sculpted and defined appearance. When injecting dermal fillers into the lips, the effect is increased volume of the lip, enhanced border, which further accentuates the lip.
Restylane Kysse is a new lip filler brand from Restylane that promises to give you natural-looking plump and kissable lips. Kysse has been recently approved by the FDA as a dermal filler, specifically for adding volume to the lips and filling in wrinkles and folds. It consists of hyaluronic acid, which when injected into the skin, provides an increase in volume and fullness. This creates a younger-looking appearance.
Is Lip Enhancement Suitable For Me?
Do you have thin lips due to genetics or due to aging?

Do you want to reduce the appearance of fine lips on the lips and around the mouth area?

Do you want to define your lip shape, including Cupid's bow?
If you answered "yes" to any of these questions, lip enhancement is definitely for you! We have different procedures available for you to provide you with natural-looking, voluminous lips. We will customize the lip fillers depending on your facial features and what you want to achieve.
What To Expect At Shenandoah After Your Lip Enhancement Treatment?
We will carefully assess your family and medical history, and discuss your preferences. Our team will then suggest the most suitable treatment for you to give you the lip shape that will work best for your facial features, providing you with a natural-looking pout. As with any medical treatment or procedure, the results of the lip enhancement procedure may vary per person. What we provide you are realistic expectations from the procedure.
In general, effects may be expected immediately after the injections. Best results may be seen in a few days following the procedure. Expect that the added volume of the lips may be in effect for about 10 to 12 months.
During the procedure, anesthetics, such as lidocaine, help reduce the pain and discomfort. This is an outpatient procedure and there is zero downtime or recovery time for patients in Shenandoah TX. Some people may experience additional swelling and/or tenderness, redness, and bruising after the procedure. However, these effects are completely normal and may take a few days to go down.
About Our Center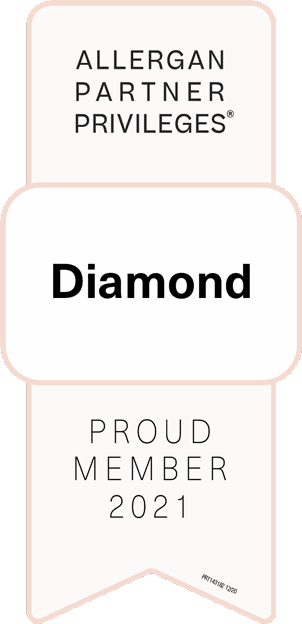 Did you know that our center has been designated as a Diamond provider of Allergan products for Facial Rejuvenation?
That means that if you're considering Juvederm, you can be confident in the care you'll receive at our clinic.
Achieving Diamond status as we have is an exceptional honor that's only achieved by about 4% of the thousands of physicians offering cosmetic procedures.
Diamond status means that our doctors have more experience than most physicians and that they consistently produce excellent results, making us an exceptional choice when it comes to facial rejuvenation.
If you want to restore volume in your face due to aging and reduce fine lines and wrinkles, then maybe we can help you at Shenandoah! We provide various Juvéderm products to correct volume loss due to aging. We will help you choose the best treatment well-suited to your facial features.
Contact us today at 281-362-0014 for a complimentary consultation and take that first step to a more confident and attractive version of yourself.
Common Questions About Lips Enhancement
What is the most natural lip enhancement?
Hyaluronic acid is a substance naturally produced in our body. It attracts moisture, which gives it volume. It also stimulates collagen production. Using hyaluronic acid as a lip filler gives you immediate and natural-looking lips.
How long do lip enhancements last?
Effects on the lips depend on a variety of factors, such as how many syringes are used and the product used. Usually, your plump lips will last 10 to 12 months. Afterwhich, you need more injections to achieve your desired look.
Do your lips go back to normal after lip fillers?
Yes, your lips will go back to normal after lip fillers. Hyaluronic acid is degraded down throughout time, so the lips will return to their original shape. To achieve your desired look, you may add more injection treatments after.
Are lip enhancements safe?
Lip enhancement treatments are generally considered safe.
Why are my lip fillers not lasting?
Dermal fillers are made of substances that our body naturally produces, such as hyaluronic acid. Over time, they are metabolized by the body. The speed of your body breaking down the hyaluronic acid will affect how long your treatment will last.

Hear what people are saying about us. Read the amazing reviews and testimonials from real-life patients we help every day. Woodlands Wellness and Cosmetic Center amazing anti-aging treatments are nothing short of life-changing.
I've been seen Dr Sakina Davis for about 15 years now, she is very professional and spends enough time with you to treat the 'whole you', everything is connected and balancing hormones helps to treat and prevent many conditions. Her experience with bio-identical hormones proved invaluable for that particular stage of my life when I needed it the most. She is always up to date with new treatments coming up and this cutting edge medicine she practices has helped, also, with my back pain issues, allowing me to avoid a fusion surgery and still be able to function. Her staff is super efficient, nice to deal with and first class. AAA+
I've been seeing Dr. George for 10 years and absolutely love him and the staff. He always has your best interest at heart and does everything possible to achieve your goals and produce positive results. Wouldn't go anyplace else for my cosmetic needs!

This has been one of the most rewarding experiences I have ever had in a medical setting. The doctors and staff are the most professional, personable, and talented providers I have met. The results are phenomenal and went way beyond my expectations. I can honestly say that the value of the services have been fantastic and I would do it all over again...but I do not need to because it was done right the first time. :). I highly recommend Woodlands Wellness & Cosmetic Center!