VI Peels
VI Peel Available At Woodlands Wellness & Cosmetic Center
The VI Peel at Woodlands Wellness & Cosmetic Center is a safe and effective chemical peel to help improve the appearance of your skin by targeting your skin conditions, such as acne, scarring, premature aging, and sun damage.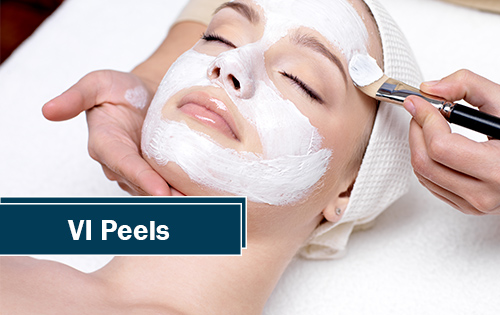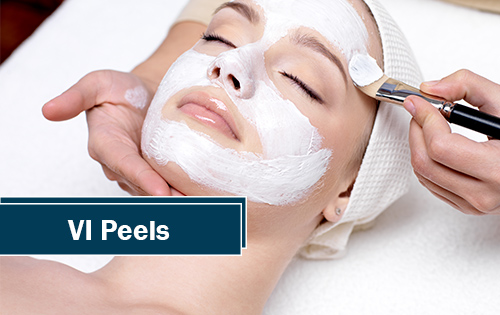 VI Peel will help stimulate new cell proliferation that will give you lighter and clearer skin in no time.
Signs of aging, sun damage, acne scarring; are just some of the skin conditions that prevent us from our goal of having clear skin.
When we fix these skin problems, our skin looks better, and we feel better about ourselves, giving us more self-confidence.
VI Peels just gives you that: a promise to blemish-free and young-looking skin that will help you boost your self-confidence.
VI Peels is not your ordinary chemical peels. It is pain-free and will help with various skin conditions, giving you flawless and more radiant skin
Benefits of VI Peel Procedure
Want to transform your skin to give it a radiant glow? The VI Peel procedure is available at Woodlands Wellness & Cosmetic Center to help you with different skin conditions to give you clearer skin, giving back your confidence. It also helps premature aging and helps keep your skin looking its best.
Resolves acne scarring

– VI Peel treatment helps stimulate new skin cell proliferation to speed up the wound (from acne) healing process. This will give you smoother skin with an even skin tone. 

Reduces fine lines and wrinkles

– VI Peel helps increase collagen production in the skin that will help reduce the appearance of fine lines and wrinkles giving you a more youthful glow.

Corrects hyperpigmentation and age/sun spots

– VI Peel helps in the reduction of melanin content to fade away dark spots and hyperpigmentation. It also stimulates the growth of new skin cells to yield improved skin texture.

Minimizes pores

– VI Peel helps shrink enlarged pores providing you a firmer and more supple skin.

Stimulates collagen production

– VI Peel helps stimulate collagen production giving you firmer and hydrated skin.
How VI Peel Treatments Work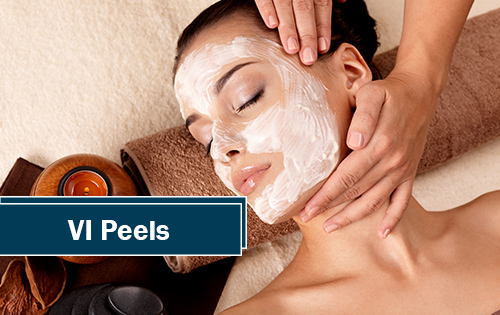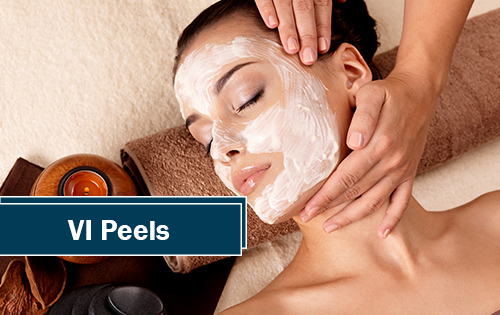 VI Peel is the number one chemical peel that treats a variety of skin conditions, such as acne, melasma, age and sun spots, and hyperpigmentation.
It contains a unique blend of acids and active ingredients that will help you with your skin conditions. Get ready to achieve glowing skin through VI Peel.
The acids in VI Peel creates microdamage to the skin's top layer causing it to peel off.
Peeling off is the skin's way to stimulate new cell growth to give you a glowing and healthy clear skin.
It may be used for various skin conditions, such as acne scars, sun damage, and aging skin.
There are various VI Peel treatments available at Woodlands Wellness & Cosmetic Center to address different types of skin conditions. You can choose the most suitable peel for you from a wide array of VI Peel variants.
VI Peel Advanced

– This is formulated to combat signs of aging such as fine lines, wrinkles, and skin sagging from loss of elasticity. This formula will enhance collagen stimulation to promote elasticity in your skin giving you firmer and supple skin.

VI Peel Original

– This blend is suitable for all skin types to improve the tone, texture, and clarity of the skin. This also helps reduce signs of aging, giving you a fresher and radiant skin.

VI Peel Precision Plus

– This product is formulated to reduce pigmentation in the skin from sun damage and aging. This formula exfoliates the skin to help return it to its natural health giving you a nice glow.

VI Peel Purify

– To address your acne issues, this formula is for you. It helps with the skin's oil production and unblock the pores to give you clearer skin.

VI Peel Purify Precision Plus

– Combining Purify formula with Precision Plus formula, this is the most comprehensive peel for acne and acne scarring. This helps fade hyperpigmentation and removes scars, giving you an even skin tone and radiant skin.
Conditions That Could Benefit From VI Peel
Acne

Melasma

Aging Skin

Hyperpigmentation

Acne Scarring

Loss of elasticity

Fine Lines

Wrinkles

Oily and congested skin

Breakout-prone skin
What To Expect After The Treatment
We will carefully assess your family and medical history, and discuss your goals. After which, our aesthetician will then help you with the VI Peel procedure to provide you with a glowing and luminous skin. As with any medical treatment or procedure, the results of VI Peel treatment may vary per person.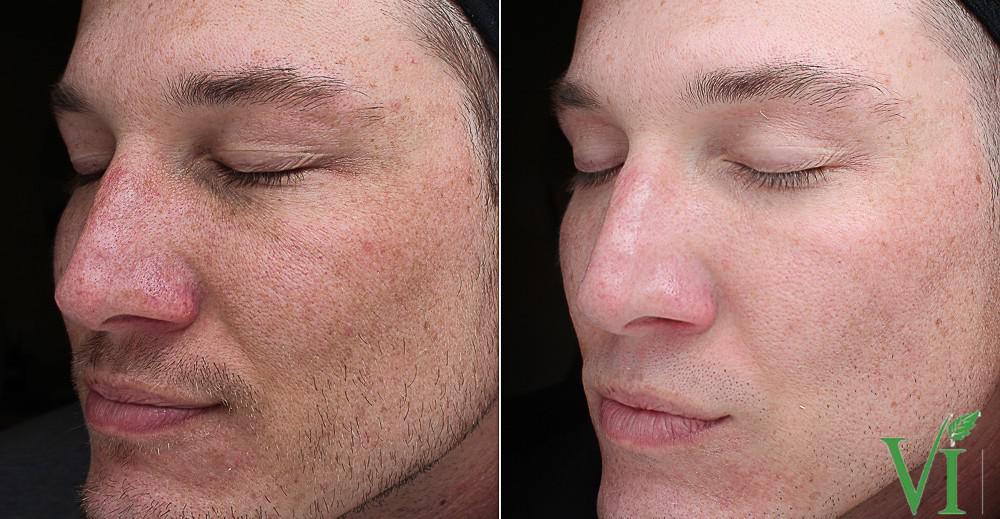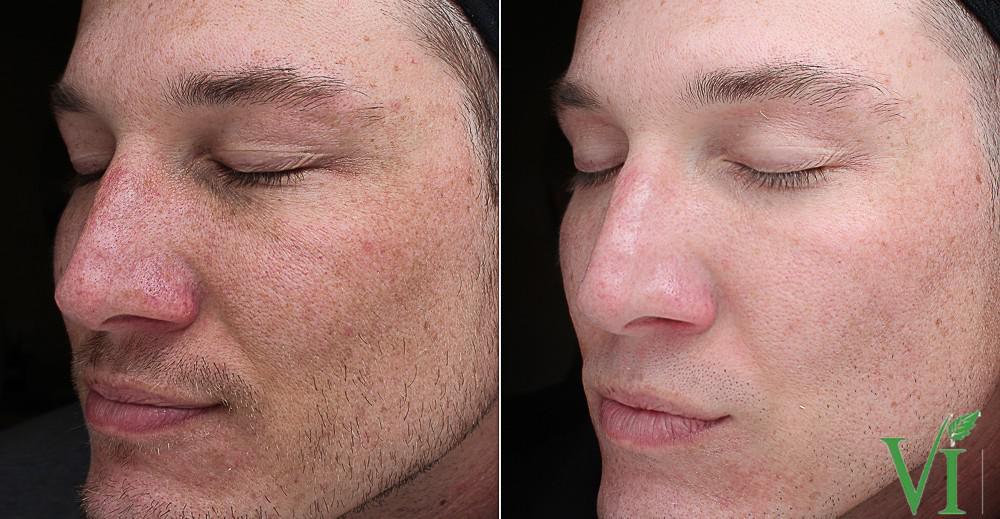 The entire procedure usually takes between 30 to 60 minutes, depending on the area to be treated. Generally, results may be expected about 4 days after your skin finishes peeling, as it will return to its normal pH. You will notice that your skin will be more luminous and glowing. Depending on the area treated, multiple sessions may also be necessary to achieve your desired results. 
There is no required downtime after the VI Peel treatment. Right after the procedure, your skin will appear red and mildly swollen. These effects are completely normal and will be resolved over the course of 24 hours. 
If you want to see an improved appearance of your skin, we can help you. Woodlands Wellness & Cosmetic Center provides VI Peel treatment to give you an even skin tone that is definitely clearer and glowing.
Contact us today at 281-362-0014 for a consultation and take that first step to a more confident and attractive version of yourself. 
Common Questions About VI Peel

How long does VI Peel last?
The skin keeps on growing new skin cells and needs maintenance. VI Peel results will last as long as proper maintenance procedures are in place.

What is VI Peel good for?
VI Peel is a skin treatment used for various conditions, such as acne, uneven skin tone and texture, fine lines and wrinkles, acne scarring, age and/or sun spots, and enlarged pores.

How many VI Peels can you get?
You may already notice an improvement on your skin after a single treatment, but you may need multiple sessions to achieve your desired results. Depending on your skin's acne condition, noticeable results may be seen after 3 to 6 treatment sessions.

Is it normal to break out after a VI Peel?
Yes, a post-peel breakout is possible. VI Peel stimulates cell turnover allowing the damaged skin cells trapped beneath the skin to come to the surface.

What happens if you don't peel after a chemical peel?
Good quality chemical peels will cause your skin to peel around 48 to 72 hours after your first treatment. The peeling may last from 2 to 5 days. Peeling is usually minimal and may be controlled by using a moisturizer. Picking off peeling skin will result in dry and cracked skin that will be prone to hyperpigmentation.
Hear what people are saying about us. Read the amazing reviews and testimonials from real-life patients we help every day. Woodlands Wellness and Cosmetic Center amazing anti-aging treatments are nothing short of life-changing.
I've been seen Dr Sakina Davis for about 15 years now, she is very professional and spends enough time with you to treat the 'whole you', everything is connected and balancing hormones helps to treat and prevent many conditions. Her experience with bio-identical hormones proved invaluable for that particular stage of my life when I needed it the most. She is always up to date with new treatments coming up and this cutting edge medicine she practices has helped, also, with my back pain issues, allowing me to avoid a fusion surgery and still be able to function. Her staff is super efficient, nice to deal with and first class. AAA+
I've been seeing Dr. George for 10 years and absolutely love him and the staff. He always has your best interest at heart and does everything possible to achieve your goals and produce positive results. Wouldn't go anyplace else for my cosmetic needs!

This has been one of the most rewarding experiences I have ever had in a medical setting. The doctors and staff are the most professional, personable, and talented providers I have met. The results are phenomenal and went way beyond my expectations. I can honestly say that the value of the services have been fantastic and I would do it all over again...but I do not need to because it was done right the first time. :). I highly recommend Woodlands Wellness & Cosmetic Center!